Captain Rafferty – A Battalion
Russell Rafferty joined the department in April 2016 to fill the position of Captain of "A" Battalion with responsibility for Training and Safety. 
Captain Rafferty has more than 30 years of fire service experience with his last assignment as Deputy Chief of Operations, EMS, and Training for the City of Deltona Fire Department in Deltona, FL.  Prior to taking on the position in Deltona, Russ served with the City of Port Orange Department of Fire and Rescue where he began his career in the fire service as a volunteer/part time firefighter in 1982 rising through the ranks as an Engineer, Lieutenant, Shift Commander, and finally as Division Chief of EMS. He is a certified National Registry Paramedic, EMS Instructor, Fire Service Instructor, Fire Inspector, Fire Officer, and Health and Safety Officer.
Captain Rafferty holds an Associate's degree in Emergency Medical Service, Bachelor's degree in Organizational Management, and is a 2010 graduate of the National Fire Academy's Executive Fire Officer Program.  Captain Rafferty has become an excellent addition to our staff.
Russell and his wife Sabrina have two (2) children, Bryant lives in Virginia and Serena is attending college in Florida.  Russ and Sabrina have purchased a home in the Blue Ridge area of Greer.  He is an avid Chicago Bear fan and enjoys tennis and spending time with his family including his three boxers Wrangler, Minnie and Peytyn.
We are blessed to have Captain Rafferty and his wife Sabrina as part of the Glassy Mountain Fire Department family.
---
Acting Captain Countryman – B Battalion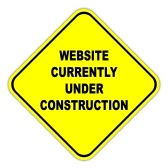 ---
Captain Palmer – C Battalion
Caleb Palmer started out working in the construction industry where he worked for 3-years while taking college classes.  In March of 2010, during his second semester of Fire Service classes, at the age of 20, Caleb joined GMFD as a volunteer and continued his education in the fire service. 
In Ja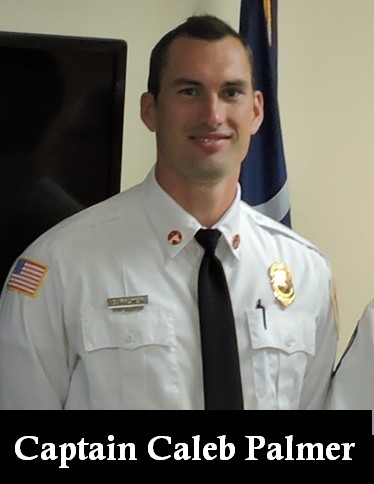 nuary of 2011 EMT/FFII Palmer joined the staff of Glassy Mountain Fire Department under the 9-5 SAFER Grant.  Caleb was promoted to Engineer in 2015 and Captain in April of 2017 at which time he assumed the helm of C-Battalion.  The Captain is a nationally registered Paramedic, ICC Fire Inspector, Fire Instructor, and Fire Officer 1.  He has taken in excess of 35 classes thru the SC Fire Academy while extending his knowledge base in the fire service.

Captain Palmer is a volunteer with Tigerville Fire Department, works part time with Thorne Ambulance Service; while continuing his education in Greenville Tech's Fire Service program.  His interests include camping, reading, and physical training.  Captain Palmer has done an excellent job managing C-Battalion and has become a significant member of Glassy Mountain Fire Department.