The Glassy Mountain Fire Department is a combination department of career staff including a Chief, Assistant Chief, three full-time Captains, six Firefighters and approximately sixty Volunteers  made up of

Firefighters,

Cadets, Trainees, Medical and Support Personnel. GMFD is proud to be one of the largest, and best trained Combination Departments in the Upstate.
---
As with most volunteer organizations in the United States, we continue to be challenged in our recruiting and retention efforts of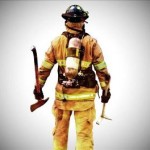 finding qualified volunteers —  firefighters and support/auxiliary.  Joining our team will initiate a life-long, rewarding experience.  Whether serving as a volunteer firefighter, rescue or emergency medical technician, or youth or support member, few opportunities can provide the sense of pride that comes from knowing you are making a difference in the lives of others something we experience every day!
---
GMFD offers a wide range of jobs with a high level of job-satisfaction.  All you need to do is provide the time.  If you want challenging work that provides something meaningful to your family, friends and neighbors, come join us!  Are you selfless, a team player, committed, competent, honest, fit, caring, courageous, compassionate, a person of integrity?  We Need Your Help NOW!