23rd Annual Charity Golf Tournament- July 21st
---
The Annual Charity Golf Tournament provides critical funding to programs which incentivize and help us to maintain our robust roster of trained and equipped volunteers. Your contributions have been responsible for greater fire protection, faster medical response, and lower homeowner insurance.  THANK YOU FOR YOUR SUPPORT

---
The Last 30 Years:
Early 1987:  Press Jones and Cecil Pruitt discuss the need for Fire Protection
Fall of 1987:  Public Hearings were held to gain Community Support
November 1987:  Fire burned over 300 acres on Glassy Mountain
December 1987:  Local Residents donate over $12,000 towards establishing a Fire Department
Jones and Pruitt petitioned Greenville County to form a Special Tax District
January 1988:  The Glassy Mountain Fire/Safety District was formed
Cecil Pruitt was named the first Fire Chief of the Volunteer Fire Department
April 1988:  Ground-Breaking for Headquarters, Oak Grove, and Dividing Water Stations
June 1988:  The Fire District was officially "Incorporated"
November 1988:  The "Edwards Station" on Hwy 25 was occupied
In 1997:  The Mountain Station was added within The Cliffs of Glassy
In 2006:  The Beaver Dam Station replaced the Edwards Station
December 2013: Chief Bryan Riebe retired having served GMFD for 15 years
February 2014:  The Department obtained an ISO Class 4 Rating
May 2015:  The Cliffs of Glassy sponsored Rummage Sale raised $26,000
October 2015:  $230,000 FEMA Grant awarded to replace our SCBA Equipment
August 2017:  GMFD began providing Advanced Life Support Services
2018: Celebrating 30 Years of Proudly Serving our Friends & Neighbors of the "Heart of the Dark Corner"
Today:  GMFD is one of the area's, largest, best trained, combination departments with 11 Staff and 40 Volunteers

---

Our History …. Then:
In early 1987, Press Jones (founding Chairman of the Board) and Cecil Pruitt (first Fire Chief), came together to discuss the need to provide fire protection specific to The Dark Corner, once a sparsely populated, rural region and long considered the last frontier of Upstate South Carolina.
Public hearings were held in August and November of 1987 to discuss their plan resulting in 100% support from the community.
Two days after the November meeting, a fire burned over 300 acres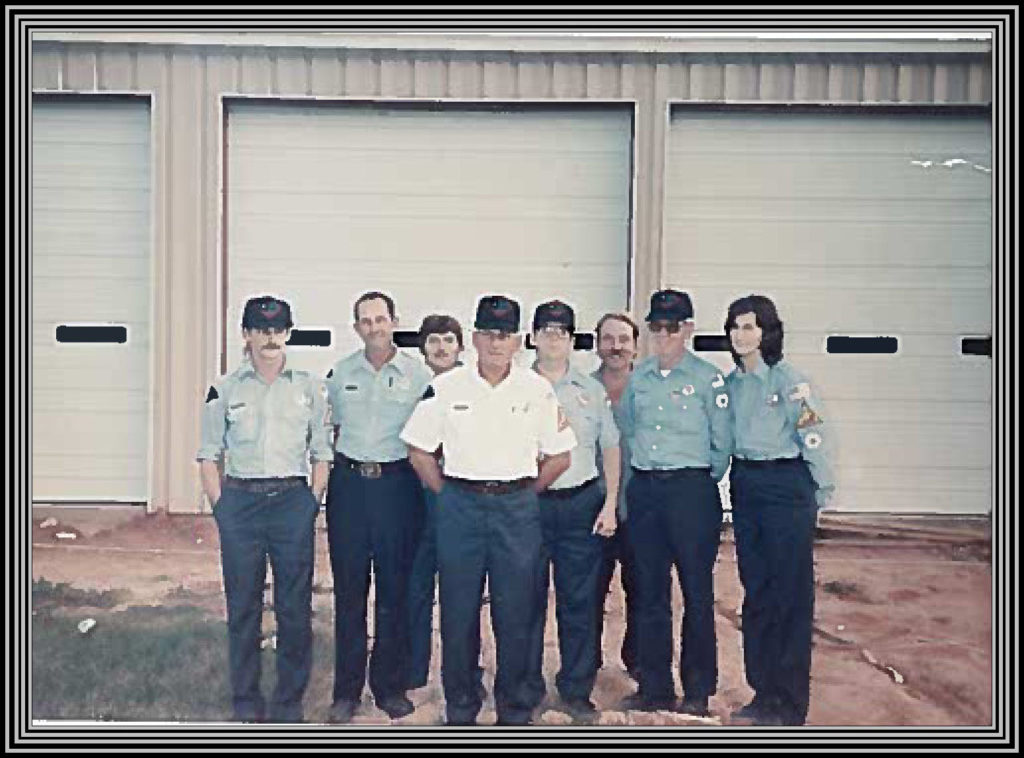 on Glassy Mountain, the geographical center of the community.  By December 1987, local citizens joined together to form an auxiliary for the purpose of gathering volunteer contributions toward initiating a fire department and Community Watch organization.
They collected over $12,000. Other community leaders joined Jones and Pruitt and met together as an interim Board of Commissioners, petitioning the Greenville County Council to create a special taxing district which was accomplished that same month.  In January 1988, the Glassy Mountain Fire/Safety District was organized as a volunteer fire department to provide fire/safety protection and first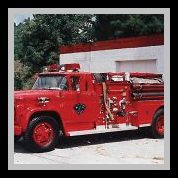 response emergency services within 52 square miles in northern Greenville County. Cecil Pruitt was named our first Fire Chief.
In April 1988, ground breaking ceremonies were held simultaneously at what are now the Headquarters, Oak Grove, and Dividing Water fire stations.  In June of 1988, the district was officially "Incorporated."

In November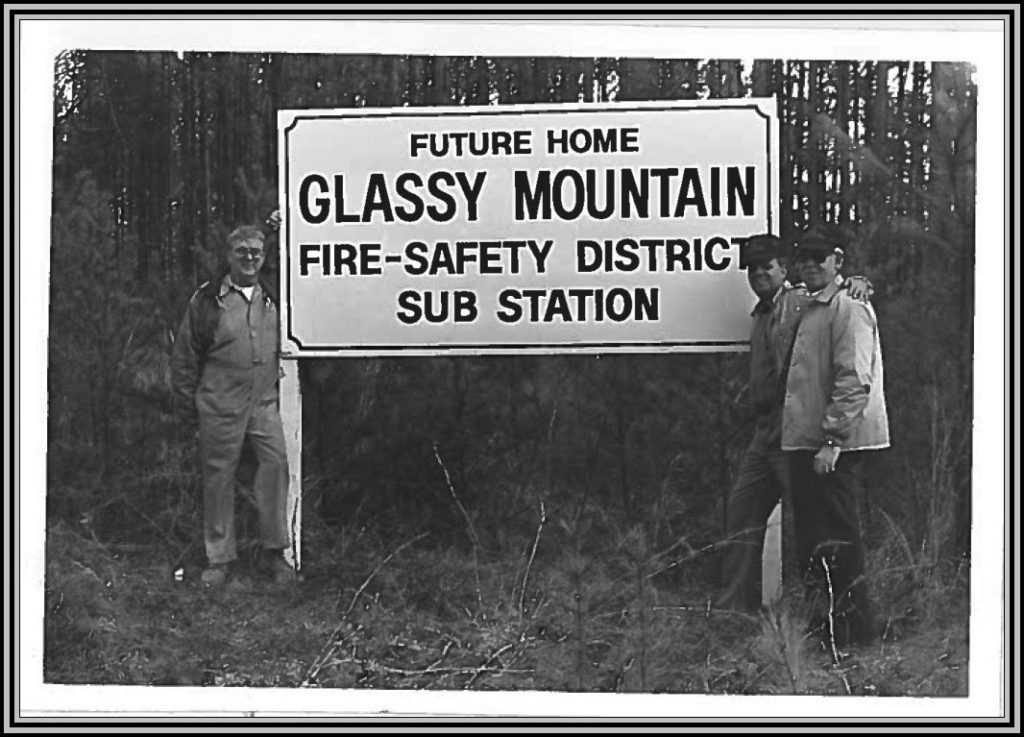 of that year, a district resident offered the use of a vacant building on Highway 25, which became the "Edwards Station," the fourth GMFD station. The Mountain facility, station 5, located within the gated community of The Cliffs at Glassy, was added in 1997. The Edwards Station no longer exists and was replaced by the Beaver Dam station in 2006.
Our History …. Recent:
Today, the Glassy Mountain Fire Department is proud to be one of the largest and best trained combination departments in the Upstate.  It is a public tax-supported department which is overseen by a seven member Board of Commissioners elected by district residents.

GMFD consists of a full time Fire Chief, 9 Career staff, an Administrative Coordinator, and approximately 50 Volunteers consisting of trained Firefighters, Emergency Medical Responders,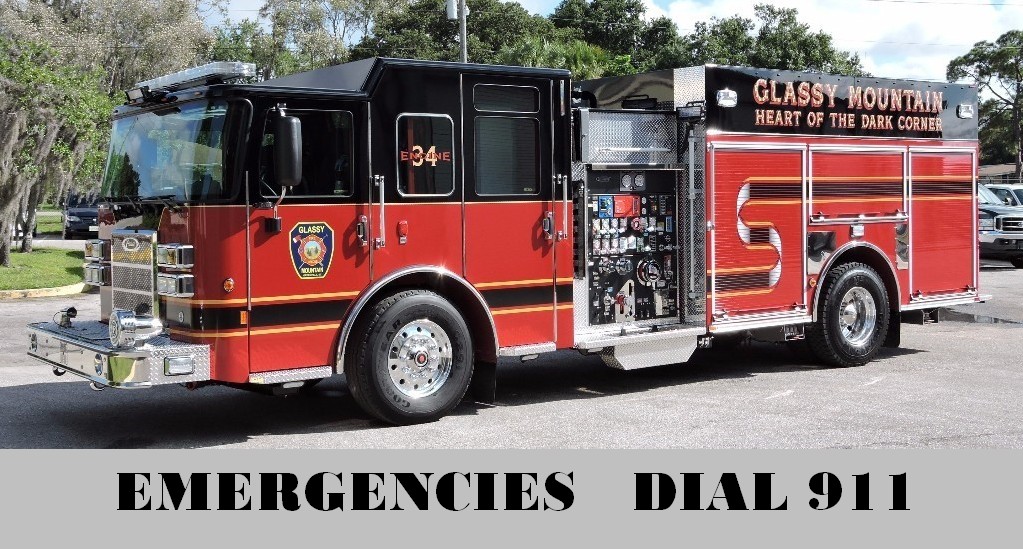 Emergency Medical Technicians (EMT), Paramedics, and Support personnel.  Training, recruitment and continual improvement are department priorities.

The Glassy Mountain Fire Service Area consists of a full time population of approximately 3,000 residents including three large gated communities within 52 square miles that stretch from the east at the Spartanburg County line on Highway 14 to the west of Highway 25 and begins in the south near Highway 414 to the North Carolina state line.
The department maintains automatic aid arrangements with Lake Cunningham, Tigerville, Green River, River Falls, and Slater-Marietta Fire Departments and is part of the Greenville County, countywide mutual aid network.
In July 2006, a new station was built on Beaver Dam Road, just off of Highway 25, and is staffed 24 hours a day, 7 days a week by full-time staff.  Also in July 2006, the Oak Grove station was remodeled to bring it to what it is today. December 2006, Headquarters underwent a major remodeling and the results are what you see today. Headquarters is staffed 24 hours a day, 7 days a week and is where the administrative staff is located.
In February 2014, the Glassy Mountain Fire Department became an Insurance Service Organization (ISO) Class 4 department.  Our ISO 4 rating underscores our ability to deliver ISO's defined water flows that lowers the cost of the fire insurance portion of homeowners' insurance. GMFD operates a South Carolina Department of Health and Environmental Control (DHEC) EMS first-response agency and sends fully trained Advanced Emergency Medical Technicians (AEMT) or Paramedics to all calls for injury or illness indep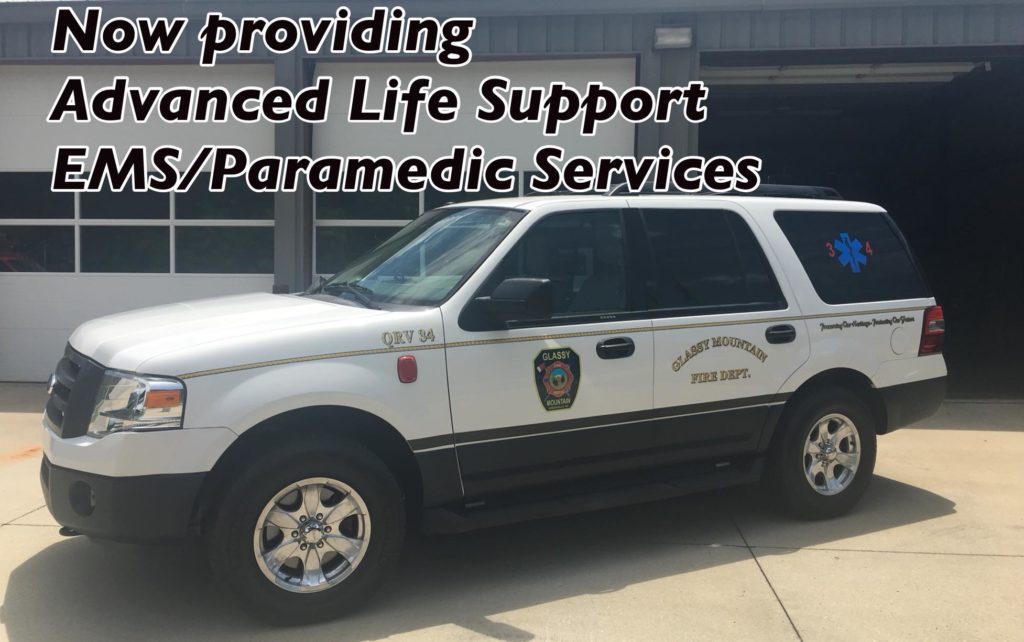 endent of Greenville County Emergency Medical Services. Through recent bond issues, it has been fortunate to have been able to upgrade and modernize its firefighting equipment to appropriate levels.
GMFD Fire Chiefs
Cecil Pruitt               1987 – 1990
Carlton Hood         1990 – 1991
Paul Bishop              1991 – 1996
Ben Graydon         1996 – 1997
Bryan Riebe           1998 – 2013
Robert Staples 2013 – Present
In Memorial:
Captain Jack L. Capps, 1972-1996