Ready to be a part of our team?
Being a member of the Glassy Mountain Fire Department offers rewards few other things in life can match.  Being a volunteer firefighter is about a lot more than just putting out fires. It's an opportunity to learn cutting edge skills that prepare you to help members of your community when they need it most.
As with most volunteer organizations in the United States, we contin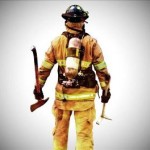 ue to be challenged in our recruiting and retention efforts of finding qualified volunteers —  firefighters and support/auxiliary. 
Joining our team will initiate a life-long, rewarding experience.  Whether serving as a volunteer firefighter, rescue or emergency medical technician, or youth or auxiliary member, few opportunities can provide the sense of pride that comes from knowing you are making a difference in the lives of others something we experience every day! 
Without our dedicated core of volunteers, we could not provide the rapid response and service to our community in their time of need.  In 2014 our volunteers donated an equivalent of more than $668,000 in service hours to the community.
Volunteers are provided uniforms, training and protective equipmen

t at NO COST and even receive monetary incentives for joining, reaching training goals, active participation and stipends for response to fire and other significant calls.  Volunteers can be as young as 16 and there is no maximum age as long as you are in good physical health and can pass a comprehensive firefighter physical exam.
FIREFIGHTER OPPORTUNITIES
Are you selfless, a team player, committed, competent, honest, fit, caring, courageous, compassionate, a person of integrity?  We Need Your Help NOW!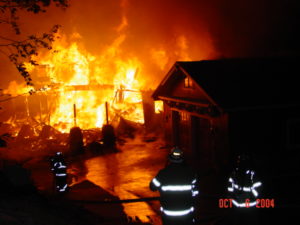 If you love helping people, saving lives, protecting property, experiencing a sense of family and camaraderie with other firefighters, the challenges, the opportunity to keep developing new skills to ensure a job done safely and effectively, then firefighting may be for you.  
MEDICAL SUPPORT OPPORTUNITIES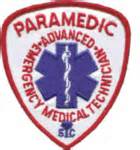 Are you a Paramedic (PM), Emergency Medical Technician (EMT), Emergency Medical Responder (EMR), or have other training in the nursing or medical field?   Do you have a desire to save lives, respond to medical situations, or simply reach out to assist others in need of assistance?   If so We Need You Now!  By far the greatest number of 911 calls involve medical situations.
SUPPORT OPPORTUNITIES
Can you paint?  Can you repair/maintain equipment and apparatus?  Can you do electrical/plumbing work?  Can you take photographs?  Can you help with administrative duties like record keeping, finance, taxes, marketing, compliance, legal aid, etc?  We Need Your Help NOW! 

 If you want to serve your community but do not want to be a firefighter we need people for other critical jobs within the department that can be extremely rewarding.  We need photographers and videographers, maintenance workers, carpenters, electricians, grass cutters, handymen/women

to help upgrade and maintain our facilities.  We need assistance in presenting fire prevention and public education programs, help with strategic planning, and help with a broad range of administrative duties including record keeping, finance, taxes, marketing, compliance, legal aid, etc?  Then we have a job for you!
The GMFD offers a wide range of jobs with a high level of job-satisfaction.  All you need to do is provide the time.  If you want challenging work that provides something meaningful to your family, friends and neighbors, come join us! 
Contact GMFD today!  Call 864-895-4306, fill out an application, or visit us at Headquarters at 2015 Highway 11, Landrum, SC.  To apply for membership, please print and complete all three forms found on the Application Page.

Hits: 986